NOW ACCEPTING SOCIAL MEMBERS

Application For Membership & Instructions Can Be Found HERE
Your Membership & Patronage Supports The Edinboro Volunteer Fire Department & The Communities It Serves... We Thank You For Joining Today!
---
Purchase Tickets Now Via PayPal
---
NOW HIRING
We Are Excited To Announce That We Are Now Accepting Applications For All Positions At Engine House 39. With Construction Nearing Completion, We Will Soon Begin Interviewing & Hiring Our Staff. Our Application & Instructions Can Be Found HERE.
---
Answer The Call...
---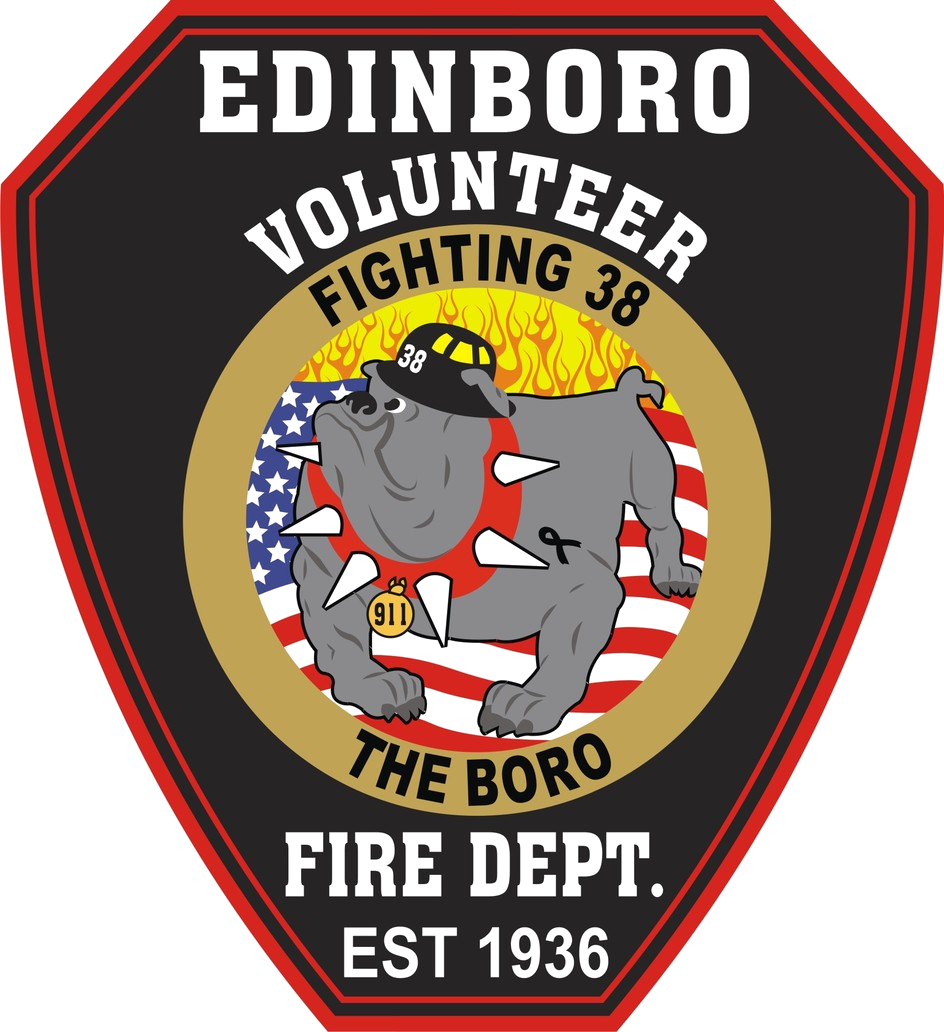 Part-Time Paid Per-Diem Positions - Always Accepting Applications
The Edinboro Volunteer Fire Department continues to accept applications for part-time per-diem employees to provide staffing during daytime hours. Candidates must be (at a minimum) a PA Certified EMT, and have completed a PA Essentials of Firefighting program (or equivalent). Available shifts will include Monday through Friday from 5AM – 5PM (12 hours) and Monday through Friday from 5AM – 1PM (8 hours). Employees will be scheduled for a maximum of 24 hours per week.
Please review the application packet for additional information about these positions.
---
WE ARE ONE!
---
Monthly Support Services Dinners
"Leave the Cooking to Us"
2nd Thursday of Each Month – Click Here for Details
Recently Elected 2018 Officers & Directors

Webmaster, November 25

Fire Officers
380 - Patrick Davis
392 - Ken Kibbee

EMS Officers
A-1 - Denise Benedict
A-2 - Josh Blood

Fire Police Officers
3801 - Abe Hess

Business Officers
President - Daryl Parker
Vice President - Todd Benedict

Board of Directors
Chris Conn
Jim Dahle
Trisha Parker
Matt Yurkovich
Mary Ann Horne
Al Pernisek

Club Board
David Cummings
John Huff
Dale Huntley
Kim Kennedy
Norris Pace
Brad Temple... (Full Story)




© Copyright Protected - All Content Contained Within The www.EdinboroFire.org Domain Is Copyrighted By The Edinboro Volunteer Fire Department And May Not Be Used Without The Expressed Written Permission Of the Edinboro Volunteer Fire Department. This Includes All Pictures, Text, And Documents.